RailGun
Headrest
---
These *very affordable* RailGun headrests are made for stock seats. The clamps are made of carbon fiber, the tubes of CPVC and the unit is modeled after the RailGun seat headrest but requires the additional lower clamp that has to be attached to the seat instead of being molded into the seat as provided by the RailGun seat. The upper part of the headrest slides up and down in the seat clamp without the need for any clamping hardware via the two attaching CPVC tubes. CPVC was chosen due to its tendency to collapse upon impact failure instead of shatter as other plastics tend to. You can provide your own foam pad plus cover or we can provide those additionally.
The pad plate is vacuum molded ABS and the plate has Velcro hook attached to help hold down a pad. The plate angle can be changed just by tilting it further up or down.
Only two mounting holes for 5mm bolts need to be drilled into a stock seat to attach this headrest for stock M5-style carbon seats. Four holes need to be drilled for stock Bacchetta Euromesh seats for the zip-ties to be run through.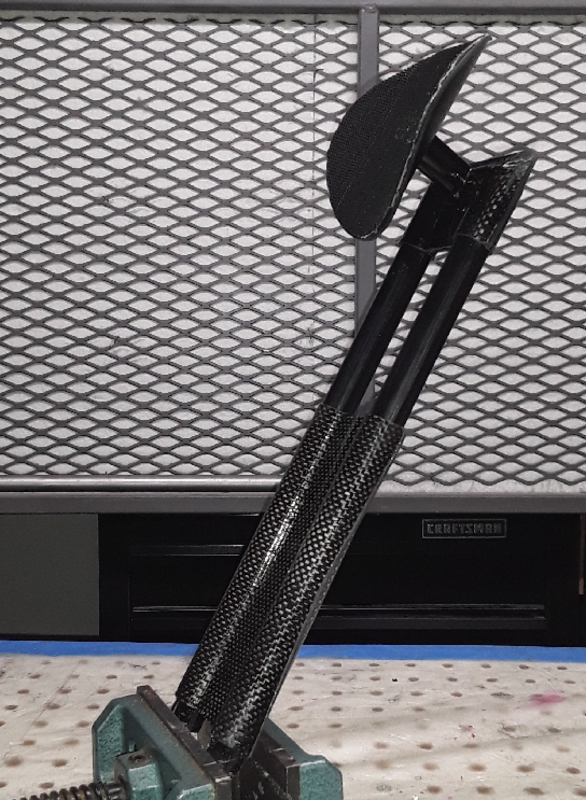 The entire headrest (minus pad), including all mounting hardware weights only 196g, which is less than my Park HCW5 32mm Crank lockring wrench.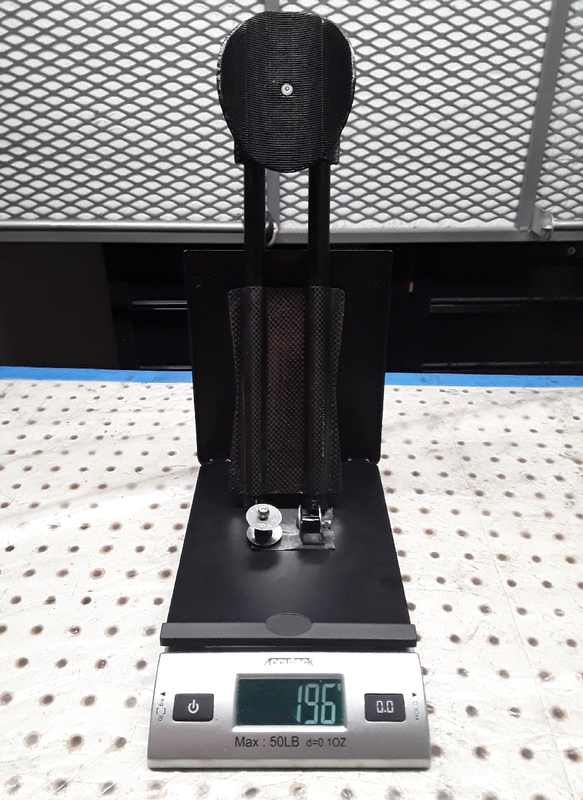 Mounted to a Bacchetta Euromesh seat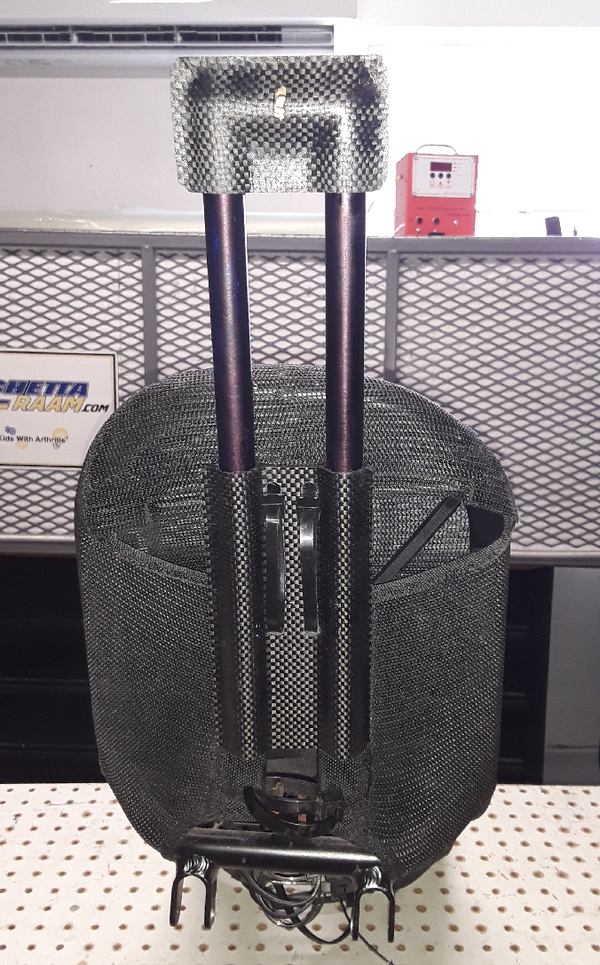 ---
Home | RailGun Performance Seat | SpeedRails | Barends | Spy Buttons | Headrest | Contact |
Apr 30, 2021