Synthetic Transport
---
Combining separate elements to form a coherent whole.
To carry away with vehement emotion, as joy, sorrow, complacency, anger, etc.; to ravish with pleasure or ecstasy; as, music transports the soul.
---
Recumbent Bicycle Performance Products
The pioneers and experts in low seat angle performance riding.
Are you interested in a new type of carbon-fiber seat and tailbox designed for high-performance riders? A mechanically and aerodynamically efficient low-angle seat to launch you to new performance levels?
Our favorite, the RailGun V1 seat, has been discontinued
Work on the new RailGun Version 2 is proceeding
"it just feels solid!"
Purpose:
The Railgun seat is designed primarily for ultra-distance events. It is shaped so the lumbar curve provides support for the spine and pelvis so the sacrum floats slightly off of the seatpan when under power to prevent irritation and damage during longer ultra-distance events. The nose of the seat is lowered and more pointed to prevent hamstring irritation and damage often seen in other carbon fiber seats. The seat is not intended to be used for "bridging". While it certainly can be used for speed events and sprinting, it is intended to support the rider working one leg against the other for power; where one leg is at maximum power pulling the pedal down and back while the other leg is approaching maximum lift power rather than mashing the pedals by pushing against the back of the seat. The seat is more of a fulcrum for placing the body in the proper position for very efficient power production.
New Items!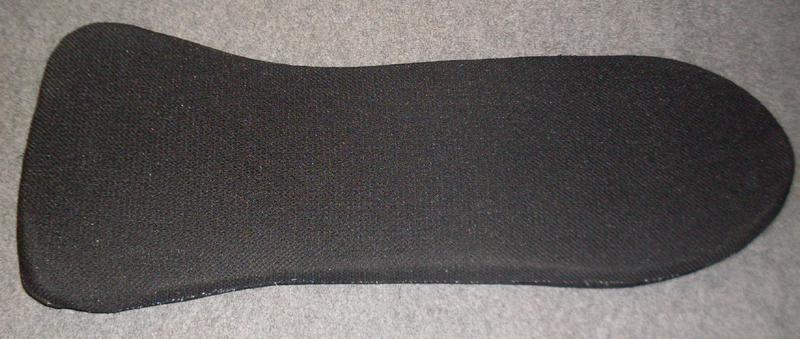 ---
Home | RailGun Performance Seat | Barends | Spy Buttons | Contact |
May 30, 2018