RailGun Performance Seat
M5 CHR RailGuns
Custom short reach, 8 deg angle with Gunner Sheaths and SRAM eTap shifters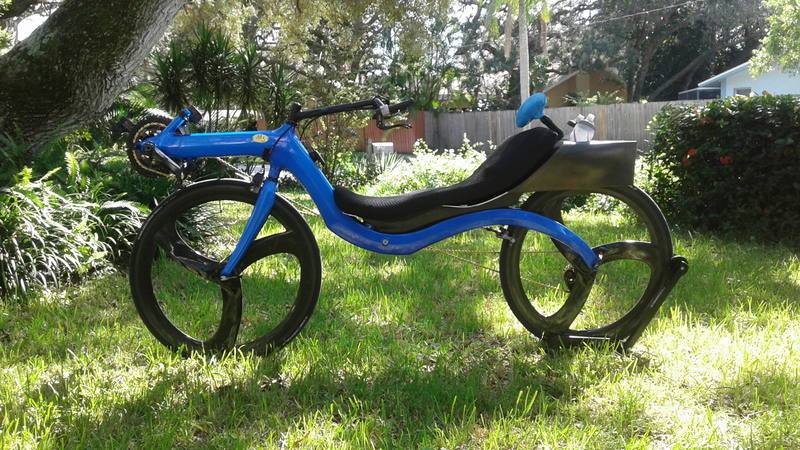 Stock, with Bacchetta chain idler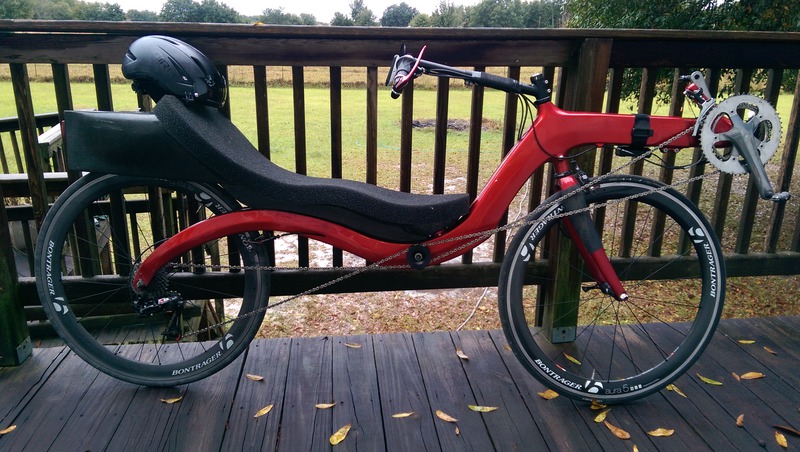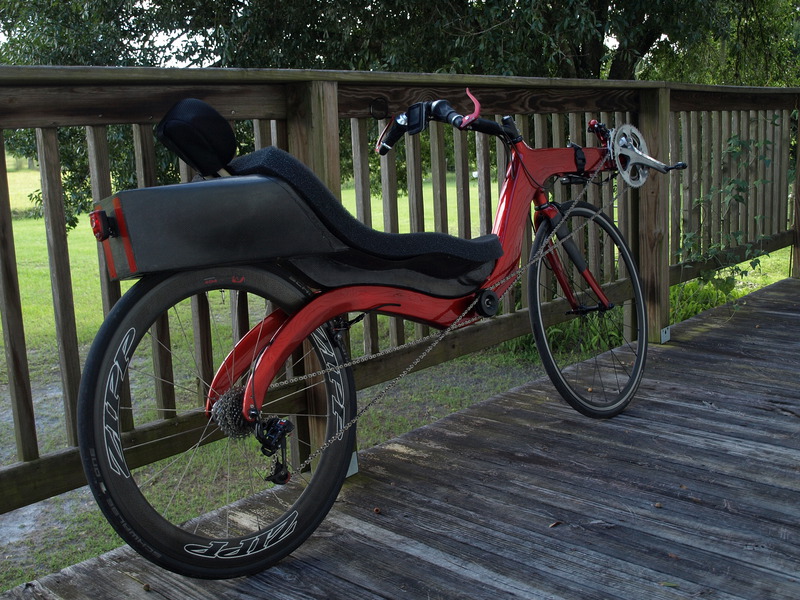 Sans Tailbox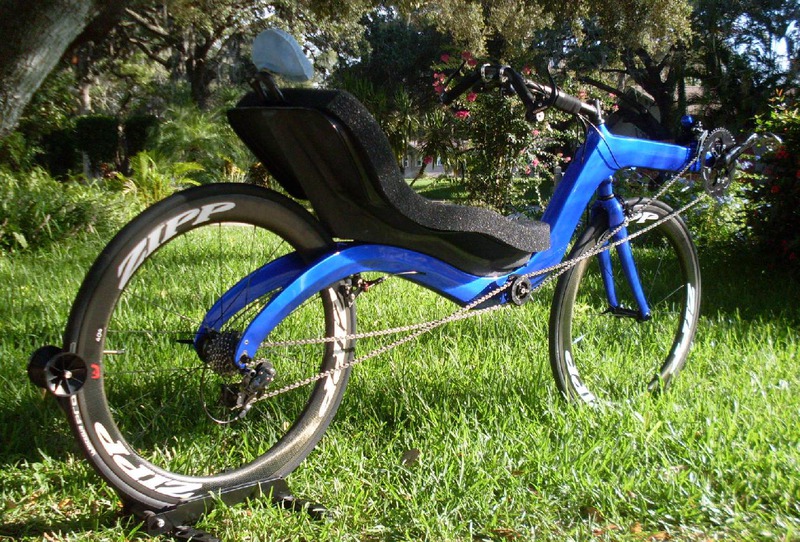 M5 CHR RailGun with FLO wheels
M5 CHR RailGun with Reclitech stem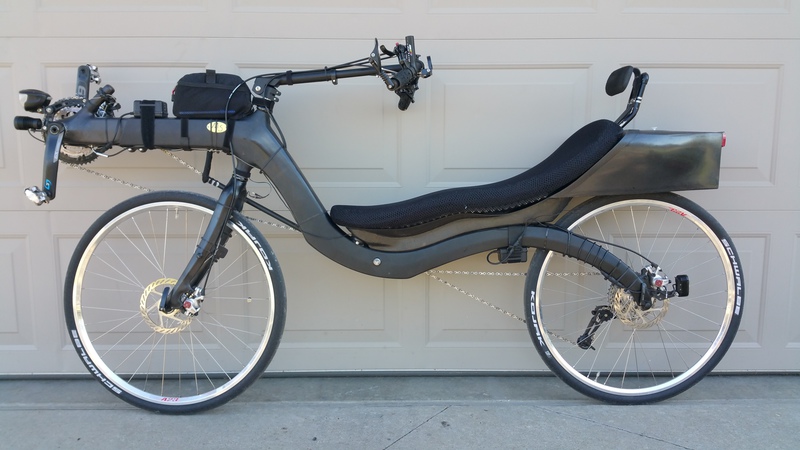 Custom ribs can be fabricated to handle special needs.
CA2 RailGun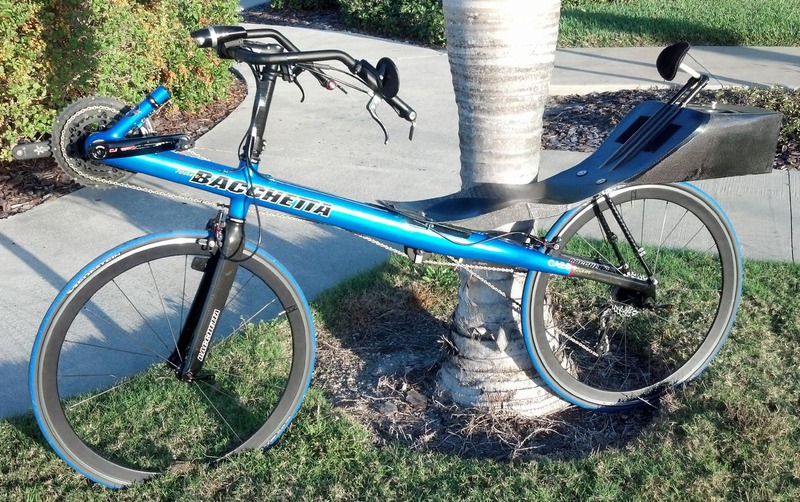 This seat includes tire tunnels in the rib and in the tailbox for super low-angle stickbike riding. The rib includes a custom laminated rib section at the tunnel for high-impact riders. It is several times stronger at that area than the standard rib.
RANS F5 RailGun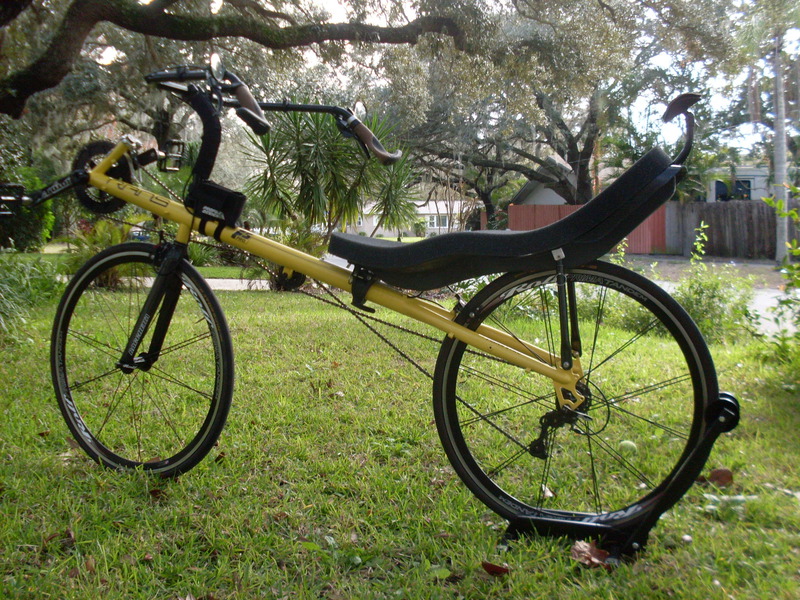 This RailGun seat is for a 6'5" BIG guy on an F5. It includes a custom split rib tire tunnel that is far stronger than even the above CA2 seat. According to the F5 rider "It reminds me of hitting a home run and catching the meat of the bat or a long drive catching the meat of the club - when you hit it right you know it - it just feels solid. That is what your seat feels like - SOLID!"
RailGun Convention! at Highlands Bike Fest 2014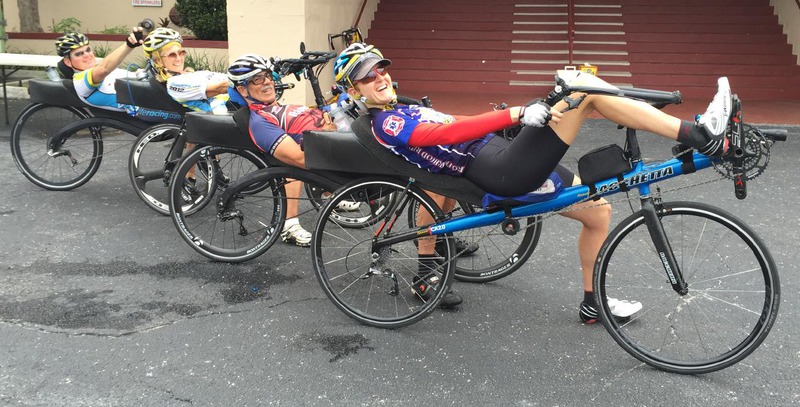 ---

---
Home | RailGun Performance Seat | RailGun FAQ | RailGun Howto | RailGun Photos | RailGun M5 rib mold | Contact |
Sep 9, 2016